HOW TO HELP THE WOMEN OF TRANSITIONS

Transitions of Dyer County operates primarily on donations and donated funds. Your financial support ensures that the women we serve are able to experience the transformation they so earnestly desire. They, their families and the staff at Transitions are deeply appreciative of your willingness to invest your resources in our work.
There are multiple ways to donate. We have a pay pal account, you can also mail your donations/gift to our address, or drop your payment off at Transitions or set up an auto bank draft.
You may want to sponsor a lady monthly or give a one time gift. We are thankful for all you do to support Transitions of Dyer County.

All monetary gifts may be mailed to:
Transitions
P.O. Box 265
Dyersburg, TN 38025

PRAY FOR TRANSITIONS

Transitions appreciates your prayers for the ministry, the residents, staff, and volunteers.

Things to pray about:

For spiritual growth and development of all the residents of Transitions.
For the staff, that they will recognize, accept, and follow God's lead as they work with the residents on a dialy basis.
For Transiitons' graduates, that they will remain strong, trust God, and grow in their faith.
In thanksgiving for Transitions faithful and dedicated volunteers.
For women and their families who are experiencing life-controlling issues, that they may be led to seek help and begin the process of recovery.

VOLUNTEER
Transitions runs almost entirely on volunteer help. If you would like to volunteer your time and help Transitions please contact us at 731-287-0461. We will connect you with Sue Nicks our Director of Ministry. We need volunteers to help with things like Bible studies, mentoring, building & grounds maintainance and repair, transportation, and many more things.


Non-Cash Donations
These are some things that we need on a daily basis.

Paper towels
Toilet paper
Dishwasher tabs and liquid

Laundry detergent
Medicines (Tylenol ,ibuprofen,allergy)
Trash bags
Zip lock bags
Shampoo, soap, conditioner
Women's feminine hygiene products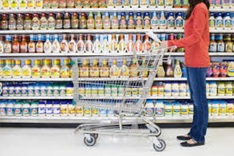 Kroger Plus Card Community Rewards Program

Shop at Kroger and Help Transitions!
Read the details below & go to Kroger.com

---